Anderson Orchard History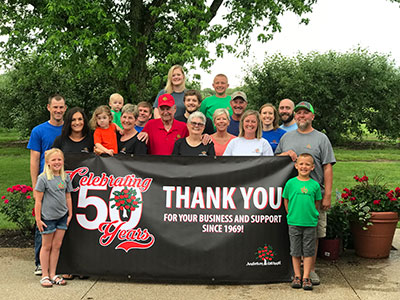 Paul and Carolyn Anderson started Anderson Orchard in 1969. Paul's vision was to have an orchard where customers had the freedom to pick their own apples. This is how they started and this is how it has remained.
The orchard has grown to 150 acres of apples, red raspberries, various nuts, pumpkins, peaches, pears, and plums. Fresh produce, cider and a variety of other items can be bought in our retail store.
Anderson Orchard is owned by Paul and Carolyn Anderson, Robin Anderson, and Iran and Erin Sterling.